About Dubai-CCTV
Dubai-CCTV proved itself to be one of the most reliable and reputable company at the high-tech market of the UAE. It devotedly provides technical protection of business and private property of its customers. The company has all necessary permits and licenses for the service providing. Dubai-CCTV professional team consists of highly qualified specialists and expert consultants who render proper CCTV installation services and also instruct technical staff on clients side in working with equipment. Impressive clients portfolio confirms Dubai CCTV as a steady going and sustainable partner whom you can entrust your security to without a second thought.
CCTV is now widely established in large industrial plants, offices and apartments. Latest electronic technology is rapidly upgrading and improving, so that digital products and services are getting better and cheaper. This also applies to video cameras, video recorders, monitors and other equipment that is used to install surveillance systems. Dubai-CCTV will help you to choose and install a video surveillance system that is appropriate for your special benefit.
Dubai-CCTV Advantages
The company offers the most favorable options for equipment delivery and installation and its pricing policy assumes an individual approach to each client.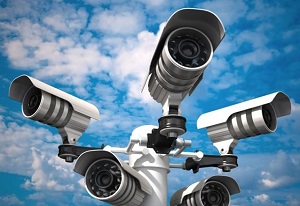 Attractive prices. When choosing surveillance equipment for your case we focus on the specified budget;
Guaranteed quality. We provide warranty documentation for all kinds of CCTV installation work;
Specialist on-site visit. Our expert will promptly arrive to you and install CCTV equipment in the shortest time;
Time-proven vendors. We work with authorized dealers of video equipment only;
Support manning. Dubai-CCTV offers a full range of after-sales services.
Dubai-CCTV pays special attention to customer service, strict confidentiality, quality and professionalism of the staff members.