Products
Surveillance cameras are classified into wireless and wired, analog and digital. There are also dozens of other parameters based on which you can select a relevant device. Thanks to the variety of equipment represented in our online store you can install the required system of video surveillance and monitoring wheresoever you need: in your apartment, office, shop, warehouse, industrial area, etc. We ensure it to be of a very high quality and commensurate with your financial resources. Our company works directly with the most modern digital video equipment suppliers, so we can offer you technologic innovations and maintain reasonable prices.
If you are unsure what kind of equipment to choose for your premises, contact our experienced managers and consultants who would be pleased to advise you on the most suitable digital products in the context of your needs and budget. To implement the project you must firstly indicate the targets you would like to meet with the help of video surveillance systems. This step is necessary in order to more precisely select the proper equipment and define video cameras installation points.
Essential CCTV system components
Video surveillance cameras are the most important elements in CCTV system. The quality of the resulting image and the efficiency of the entire system depends on the right choice of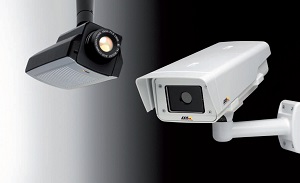 the type of surveillance camera, its resolution and the focal distance. We offer a large choice of various video cameras but you should also consider buying some required video surveillance system components such as digital video recorders, electrical power units and monitors.
Our experienced specialists will help you to puzzle out the wide range of digital equipment and choose the perfect variant for you.