IP CCTV Cameras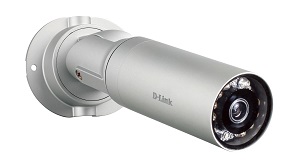 Currently IP surveillance is becoming more popular due to the simplicity of installation. The simplicity is explained by the fact that it is possible to use existing local networks and a small number of IP cameras. If it's necessary to install more IP cameras, the laying of a separate network for CCTV is required.
Digital IP-camera takes video and transmits data over LAN. IP CCTV cameras are equipped with a motion detector, speakerphone input, a microphone, digital alarm system input and output and a web server. IP camera configuration can be easily done via web browser. There are cameras that transmit data via Wi-Fi network allowing you to install them in hard-to-reach places.
IP CCTV cameras are selected on the following criteria:
Camera lens quality;
Sensitivity;
Pictoral resolution;
Movement-detecting sensor.
Advantages and Disadvantages of IP Cameras Usage
The following advantages of IP CCTV cameras should be emphasized:
Video recording in high resolution;
The ability to simultaneously transmit audio and video streams;
No double-converting of a signal;
Progressive scan;
Control over the network;
IP CCTV cameras configuration and maintenance can be performed remotely.
Disadvantages of IP CCTV cameras usage are as follows:
The possibility of external impact over the network;
The need to decompress video stream at a receiver.
Final installation of IP CCTV elements must be performed by a qualified technician. Dubai-CCTV experts are knowledgeable in the area and have extensive experience in IP CCTV installation.